Matúwe he? Who am I?
Nacole Walker emáčiyapi. Pȟabáksa Dakȟóta na Húŋkpapȟa Lakȟóta wiŋmáyaŋ. Íŋyaŋ Woslál Háŋ emátahaŋ. D/Lakȟótiyapi uŋspémič'ičhiyiŋ na uŋspéwičhawakhiye.
My name is Nacole Walker. I am Dakota and Lakota from Standing Rock. I am a learner and teacher of the D/Lakota language.
What's Offered?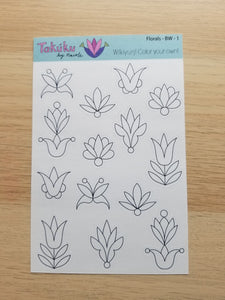 Homemade Indigenous Stickers
Personal sticker sheets made for your planners and calendars. Teacher sticker sheets to encourge students!
Shop Sticker Sheets
Vinyl Stickers
Stick 'em on your waterbotte, laptop, car, or anywhere you want! They're permanent and waterproof!
Shop Vinyl Stickers
Vinyl Decals
Vinyl decals for your vehicles, waterbottles, laptops, and anywhere else!
Shop Vinyl Decals
Print on Demand Products
In an effort to be more sustainable, I have decided to use a "print on demand" service to create clothing, accessories, and other products. These are made to order and are not sent to production until they have been paid for!

Because these items are not physically made at home by me personally, shipping is separate from the stickers, sticker sheets, and pins that are shipped from my home. I only make the designs and apply them to products that I think others would enjoy!
Featured Collection - Beanies